What? Are there different versions of Panda DUNK reps ? Hurry up and code it, don't buy it wrong!
Aug 15, 2023
|
bgosneakers
|
Hot Sale Reps
|
0
|
5
|
0
When it comes to the Panda DUNK reps , the focus is not only on inventory and replenishment, but also on a hot topic. Do you know what it is?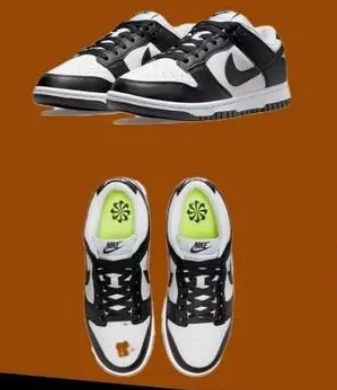 Regarding the issue of 4 versions! The specific questions may stem from the following aspects: how to choose the four versions of the Nike Dunk Panda and what are the differences? Can I buy a GS children's version if I buy it for my girlfriend? Apart from the small size, what are the differences in the GS version? Today, let's give you a brief introduction to these versions of popular science.
What are the positioning differences between the four versions?
1) Nike Dunk Low Next: Made from environmentally friendly recycled materials. According to official sources, over 20% of the weight of this version is made of recyclable materials
2) Nike Dunk Low (GS): Toddler style
3) Nike Dunk Low "White: Women's version
4) Nike Dunk Low Retro: Men's version
The differences between the above four versions of the Panda DUNK reps Next are significant. In addition to the differences in shoe materials and design concepts, the appearance features of this shoe are that the lining and tongue are both white, and the insole is a very prominent fluorescent green, which is not easy to confuse. The heavily affected areas that are prone to confusion return to the men's, women's, and children's versions. The following will provide a detailed comparison between men's, women's, and children's styles.
Material difference of upper?
Men's and women's styles - both made of cow leather GS - made of synthetic leather and synthetic leather
Tongue length?
Men's>Women's>GS
Lace smoothness?
GS - the roughest. Comparison of three versions, with the heaviest roughness Women's style - medium roughness. Comparison of 3 versions, with moderate roughness
Men's style - the lightest roughness and smoothest. Compared to the three versions, the roughness is the lightest and the smoothest
Comparison of shoe box information/
GS Kids' Edition: NIKE DUNK LOW (GS)
WOMEN'S: W NIKE DUNK LOW
Men's version: NIKE DUNK LOW RETRO
So, friends who are still struggling whether to buy GS children's shoes or not, let me briefly summarize for you. If you don't value shoe upper material, tongue length, and lace smoothness as much, you can start with peace of mind~
After listening to the above introduction, do you also want to visit best dunk reps websites, I believe you will always have sneakers worth buying
0 users like this.
Please enter your nickname.